Poker's influence is felt in every corner of the planet. Countless studies show that this game has tons of benefits that will help you in your everyday life – decision-making, reading other people, improved mathematical skills, improves emotional maturity, etc.
Throughout the years, we were able to watch the rise of this game and many players that became legends. Movie producers decided to edge many poker stories in history by making documentaries. The documentaries that we are about to list are based on true stories and are definitely worth a watch, especially if you are a fan of this game.
Bet Raise Fold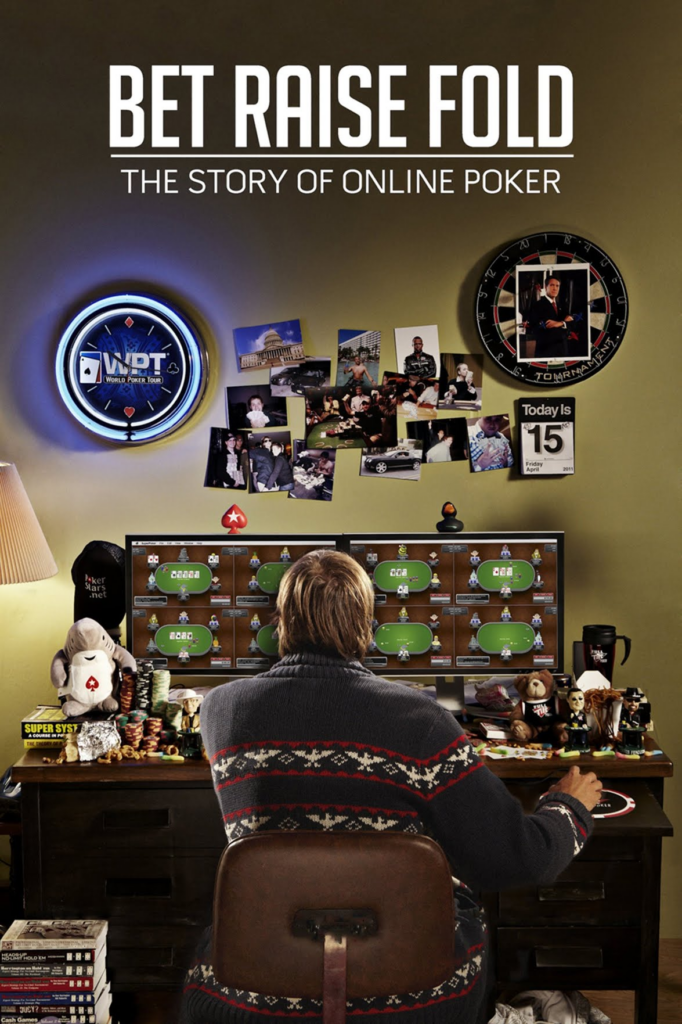 Many movie and poker fans consider Bet Raise Fold as one of the best documentaries. It hit theatres back in 2013 and it stars Danielle Andrerseen, Tony Dunst and Martin Bradstreet. This documentary follows the rise of online poker and its massive crash in the 2000s.
During this period, online poker brought availability as people were able to play the game from the comfort of their homes. Many of them even decided to make a living out of online poker. This was basically their job occupation.
The massive crash of the industry and its participants came on April 15, 2011. Many poker players that suffered on this date call it "Black Friday." This is when the government in the US cracked down on three of the most popular online poker platforms – Poker Stars, Absolute Poker and Full Tilt Poker. Authorities confiscated millions of dollars.
Bet Raise Fold's main storyline is focused on three poker players that had to deal with the outcome of the confiscation.
KidPoker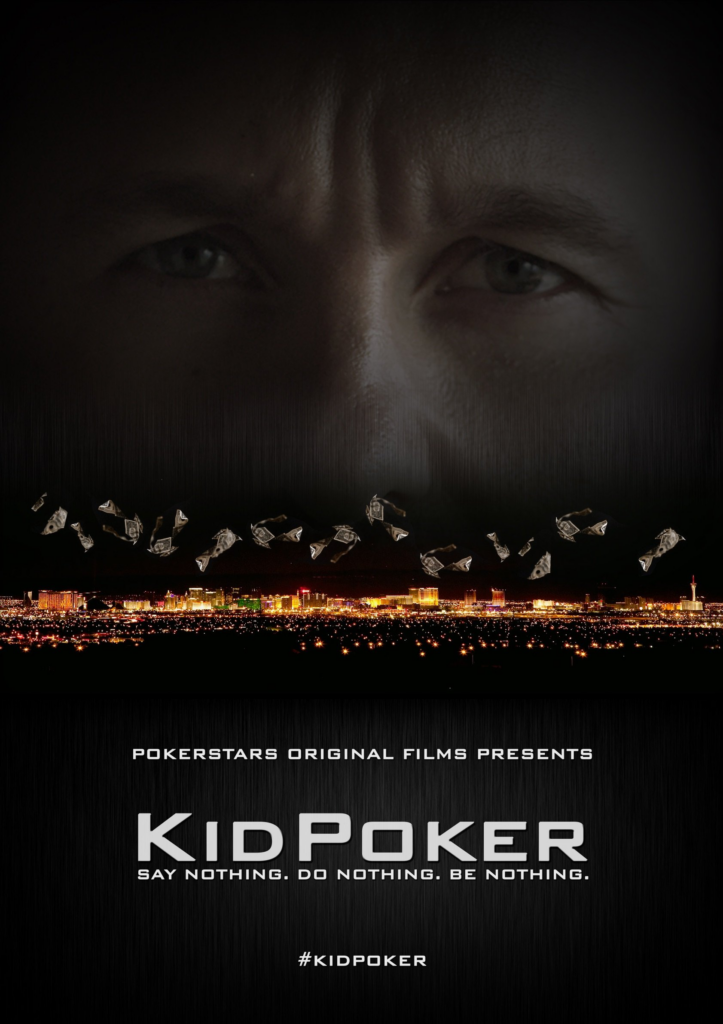 Next up, we have a documentary about Daniel Negreanu. This is PokerStars Original Films' first documentary. The movie was released on Netflix in 2016 and it follows the life of this professional poker player and his rise to stardom.
Daniel Negreanu is a six-time World Series of Poker bracelet winner, as well as a two-time World Poker Tour winner. During his career, he won over $42 million in prizes and remains the only player to receive the WSOP Player of the Year award two times (2004, 2013). In 2014, he was also included in the Poker Hall of Fame.
The documentary takes a deeper look not only into Negreanu's professional life but also into his personal matters. It goes on to show that anybody can make it in life, regardless of where they come from. If you're looking for something to motivate you to become great, then KidPoker is definitely a good pick.
All In: The Poker Movie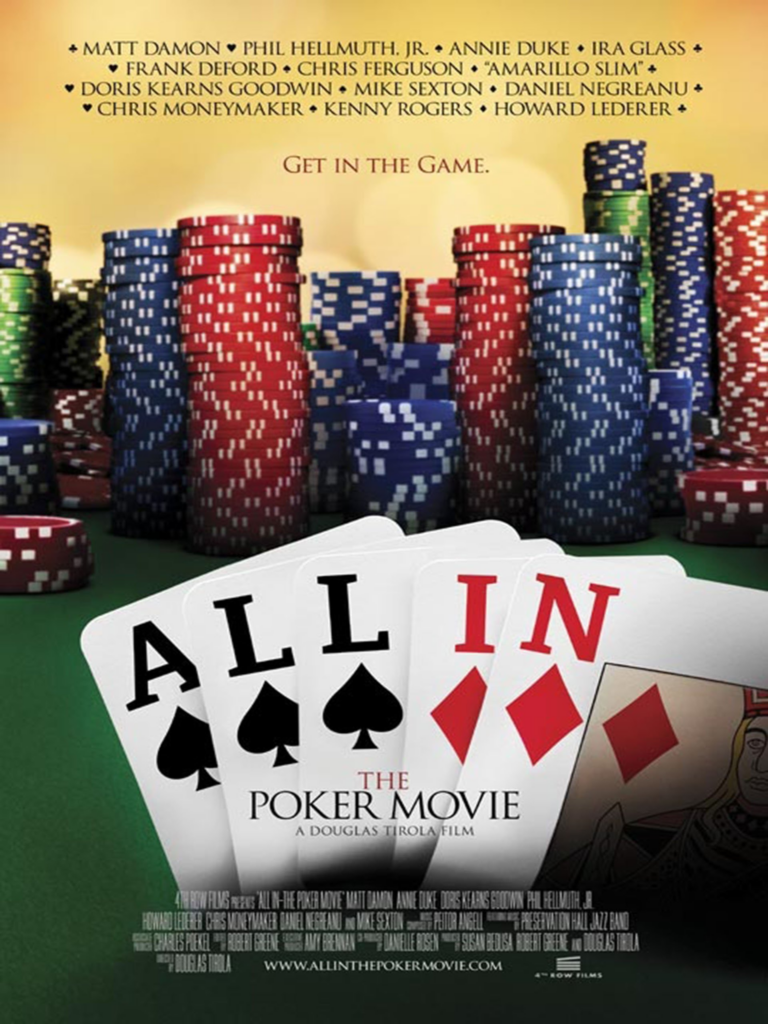 At the beginning of this article, we stated that poker's influence is unparalleled. Not only does this game have a huge fanbase, but it also impacts our everyday life. That's exactly what you can see in All In: The Poker Movie.
This is a documentary about the rise of poker in the United States. You can learn everything about it – from its underground play in NYC to its rise to fame in the most popular casinos in the country. Then, it goes on to explain how online poker became a thing in the country, right before the government shut it down.
Douglas Tirola is the director of All In: The Poker Movie and Avery Cardoza, Karen Abbot, Peter Alson, Humberto Brenes and Nick Brancato star in it. Apart from explaining its rise, this documentary will also paint a good picture of why many consider this game as the pathway to the American Dream.
One of a Kind: The Rise and Fall of Stu Ungar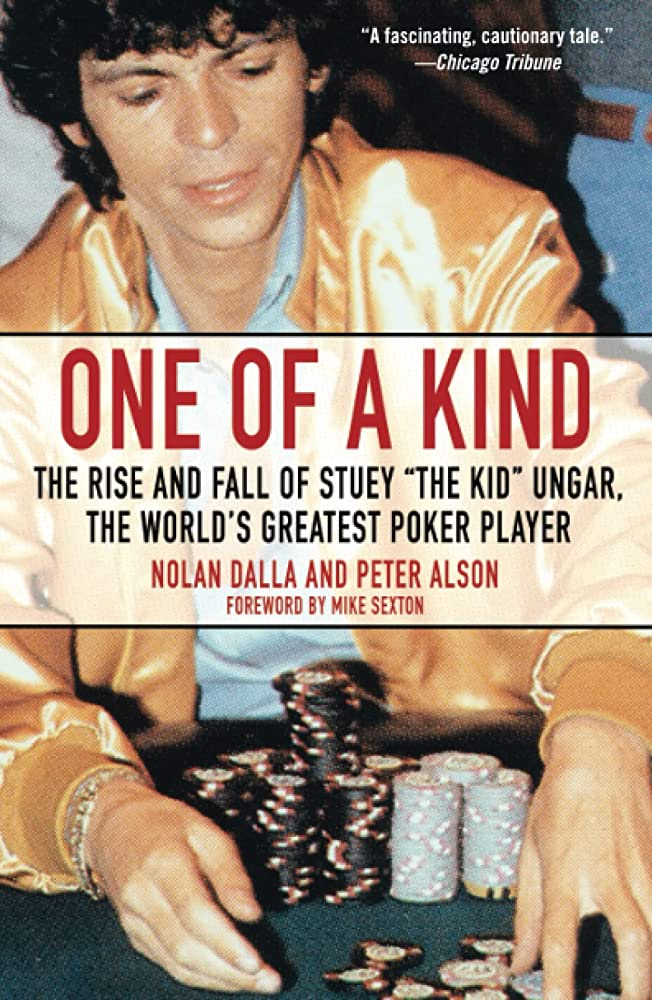 Stu Ungar was a professional poker player. Many consider him the greatest pioneer in Texas Hold'em. He is just one of two players that managed to win WSOP on three different occasions and one of 4 to win WSOP consecutive titles.
One of the things that made Ungar so special is the fact that he was also a master in blackjack and gin rummy. In fact, he started his career playing gin rummy. Although he won a lot of money playing poker, he used the vast majority of it on drugs and alcohol. His addiction led him to a lot of physical problems. However, this did not stop him from winning the 1997 WSOP. His co-biographer, Peter Alson, had an interesting thing to note about this tournament.
He said that Ungar wore cobalt blue sunglasses to hide his nostrils, which collapsed from cocaine overuse. Shortly after winning the 1997 WSOP, Ungar was found dead in a hotel room. Doctors stated that he suffered from a heart condition that was the result of his drug use.
One of a Kind: The Rise and Fall of Stu Ungar covers his entire story. It goes on to show that many people struggle with money. In other words, money does not always equal happiness. In Ungar's case, even though he won over $30 million while playing professional poker, he died with no assets to his name.
Consider Watching Poker Movies as Well
There are plenty of other fantastic poker documentaries that you should watch when you have free time. Some of them include:
For Love or Money
Nosebleed
Grinders
Drawing Dead: The Highs & Lows of Online Poker
However, we feel obliged to share that there are also plenty of interesting movies that are worth your time. Some of the most popular and best are Rounders, Mississippi Grind, The Cincinnati Kid, Maverick, Casino Royale, Lucky You, The Gambler and The Grand.
Although these picks are not based on true stories, they capture the highs and lows that everyone can experience when overplaying this game.
The good thing about all of them is that they will teach you how you can have fun when playing poker. However, they will also show you that you should always play responsibly. Gambling addiction is real and can cause serious problems if you are not aware of it. By looking at both sides of the story, you will have a clear picture of the pros and cons. So, whenever you have free time, grab some popcorn, get cosy and play these movies.