Texas Hold'Em – Ultimate Guide to the Most Popular Poker Game
Poker games are among the most popular in the casino industry. They require you to master quite a few skills. As a result, they are a bit more complicated than other titles, but that's where the fun lies.
Over the years, we've seen the development of many poker variants. That includes Three-Card Poker, Omaha Poker, video poker, etc. The one that we will talk about today is arguably the most popular poker variant and it goes by the name Texas Hold'em.
Since we at BestPoker want to provide you with all information related to poker, we are more than happy to dive deep into Texas Hold'em and explain everything about it – from table positions to bets to winning hands.
What is Texas Hold'em?
Texas Hold'em is a poker variant. Here, you are up against other players and you compete for the prize pool. The goal here is to combine your 2 cards, which are known as hole cards, with the community cards on the table.
After the final betting round finishes, all players reveal their hole cards and the one that has the most powerful hand, wins the pool. To play this Texas Holdem poker, you need to master several traits:
Bluffing
Winning odds and probabilities
Which hands are strong and soft
Since this is a game of skill, you can use quite a few poker strategies and tips. They will not guarantee you wins, but they increase your chances of winning. The rewards can also be quite substantial, especially if you are participating in online poker tournaments.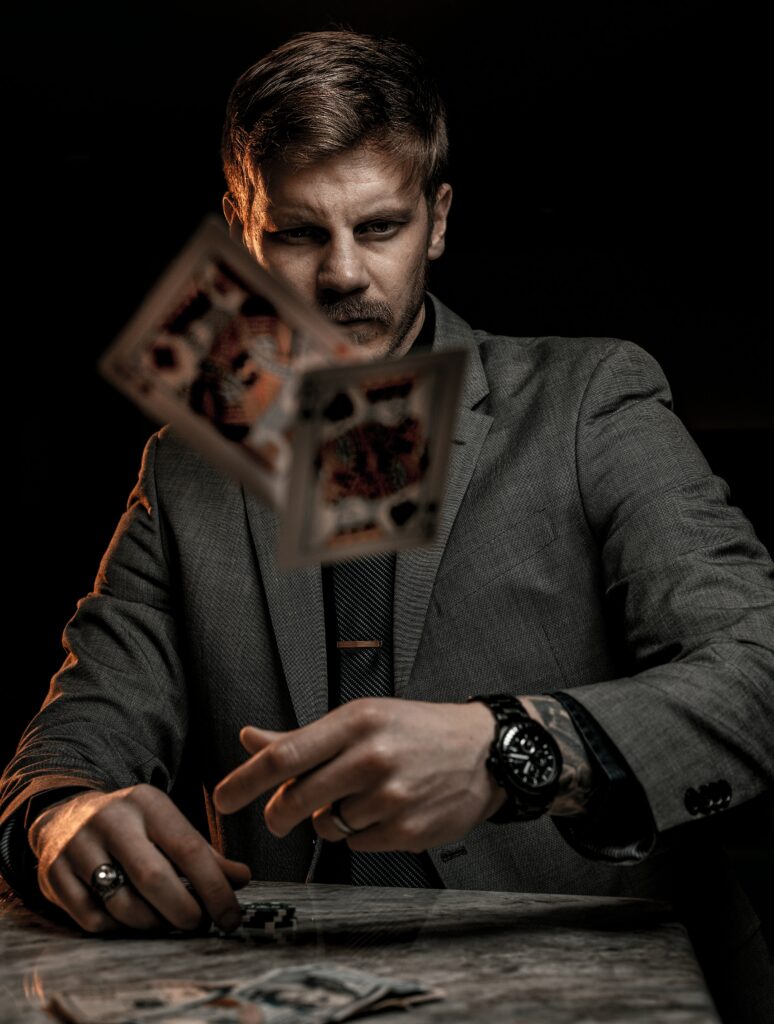 Why Is It called Texas Hold'em Poker?
One of the big questions that surround the most popular type of poker games is why is it called Texas Hold'em?
To answer that, BestPoker needs to dive deep into its history. The first traces of this variant go back to the 20th century. According to the Texas Legislature, the birthplace of this game is Robstown, Texas.
Residents created this game at the start of the century. Shortly after its creation, it started breaking through the entire state and many of the most popular casinos started allowing clients to play it.
According to Crandell Addington, a very famous poker player, he first came across the game in 1959. However, he noted that at the time, this variant went only by the name Hold'em.
Ten years later, numerous professional players were invited to "play Texas Hold'em" in Las Vegas as a way to attract more eyes to the game. Since then, the game became recognized by the name it has today.
After the creation of the World Series of Poker (WSOP) in 1970, Texas Holdem started blasting through the roof on the international scene. In the 1980s, two prominent bookmakers – Liam Flood and Terry Rogers started spreading the culture in Europe.
Then, in the 2000s, this variant gained a lot of TV exposure and since then, it became recognized as the most popular poker game.
Best Texas Holdem Sites
As time passed by, the gambling industry started evolving and as a result, we experienced the rise of online poker sites. These platforms allow you to play Texas Hold'em for real money at any time and place.
Of course, if you want to enjoy this game without wagering any money, you can always access free poker sites. But if you want to try it out for real money, you need to make sure that you register and play at reputable platforms.
BestPoker.com did the hard work for you and researched the web to find the most secure and reputable online poker sites where you can play with a minimum bet. Let's check them out.
Americas Cardroom
First off, we have Americas Cardroom. This poker app is providing the best gaming experience for over 2 decades. One of its biggest advantages is the fact that it utilizes the latest security systems and as a result, you will always be safe while you play Texas Holdem online here.
Thanks to the independently reviewed Random Number Generator (RNG), you can rest assured that each round of betting here is fair and random. If you happen to have any questions, you are more than welcome to contact the support team via live chat or email.
Once you sign up here, you will enjoy a plethora of bonuses and promotions including:
Welcome bonus
Winter OSS
Sunday Squeeze
The Beast
Everygame
The beauty of Everygame is the fact that there's far more to this site than just poker games. This is also a casino and sportsbook platform. As a result, you can rest assured that if you learned how to play poker online and want to venture into something new, you will find tons of other titles here.
Registering at Everygame is very fast and simple. The process starts with accessing its official website and clicking on the register button. Fill in the required fields and then, finalize the process.
888Poker
888 is among the most popular brands and poker terms in the world. The 888Poker subsidiary is synonymous with a quality and safe experience for these cash games.
Apart from having the chance to enjoy Texas Hold'em on your desktop device, you can also play it on any mobile device via its app. The app is free to download and all of 888Poker's services are available on it.
GGPoker
Texas Holdem is the main attraction at GGPoker. At this platform, Texas Holdem is no limit, meaning that you will receive massive flexibility when playing this game. The latest SSL encryption software will protect your private data at all times here.
If you want to experience something more, you are more than welcome to browse through the GGPoker and access various slots, casino games and live casino games. To make sure that you will not have any issues with your transactions, GGPoker accepts several payment methods, including:
Bovada
Bovada is supplied by the best poker software providers and as a result, you can rest assured that your gaming experience in a poker room will be immersive. This platform is known for its numerous tournaments, all of which have fantastic prize pools.
Both high and low stakes rooms are available, meaning that the platform will meet the preferences of both high rollers and recreational players. Logically, if you want to play for real money here, you must register an account. Registering is fast and won't take more than a minute of your time.
How to Play Texas Hold'Em
Now that you know which platforms are some of the best, you need to learn how to play Texas Holdem. After all, you must be familiar with how many poker chips can you bet, how to combine your own hole cards, etc.
First things first, if you wish to play Texas Hold'em for real money, you must register at any of our listed poker sites. Each platform has a rather simple approach to registration and players of all skills will complete it with ease.
After you successfully register, you can choose one of the deposit methods and top up your account. The final step is to access Texas Holdem and enter the betting round.
Table Positions in Texas Holdem Poker
Each Texas Holdem table is divided into 4 sections. The first section contains the blinds, the second has the early position. Then, we have the middle and late positions.
Blinds refer to the players that must pay the compulsory bet at the start of each betting round. The small blind is located right next to the dealer (clockwise). This player pays one or two-thirds of the big blind. The big blind is located in two clockwise positions from the dealer and this player pays one blind.
The goal behind the small and big blinds is to motivate players to start wagering on the round from the beginning. Early position players are located next to the big blind. Then, we have the middle position and the late position.
The early position is considered the worst starting place for players, whereas the late position is considered the best. The first round of betting is known as the pre flop round.
Each player receives 2 face-down cards from the dealer. You must combine these cards with the community cards on the table.
Explaining Each Round of Betting
When each round of betting starts, the small and big blind place their bets and all other players need to either choose one of the three following bets:
Call means that you accept the current highest bet, fold means that you quit the betting round and raise means that you want to increase the pot.
After the first round of betting ends, the dealer reveals the first three community cards (the flop) and thus, the second betting round begins. This is when the process starts again. Players decide whether they want to check, call, fold or raise. Check means that the player does not want to raise or fold.
When all bets are settled, the dealer shows the fourth community card. This card is also known as the turn. The third betting round begins. The process of betting starts again. Players call, raise, check or fold.
Finally, the dealer reveals the fifth community card, which is known as the river. After players make their bets, the showdown begins. This is where the player that has the strongest winning hand takes the pot.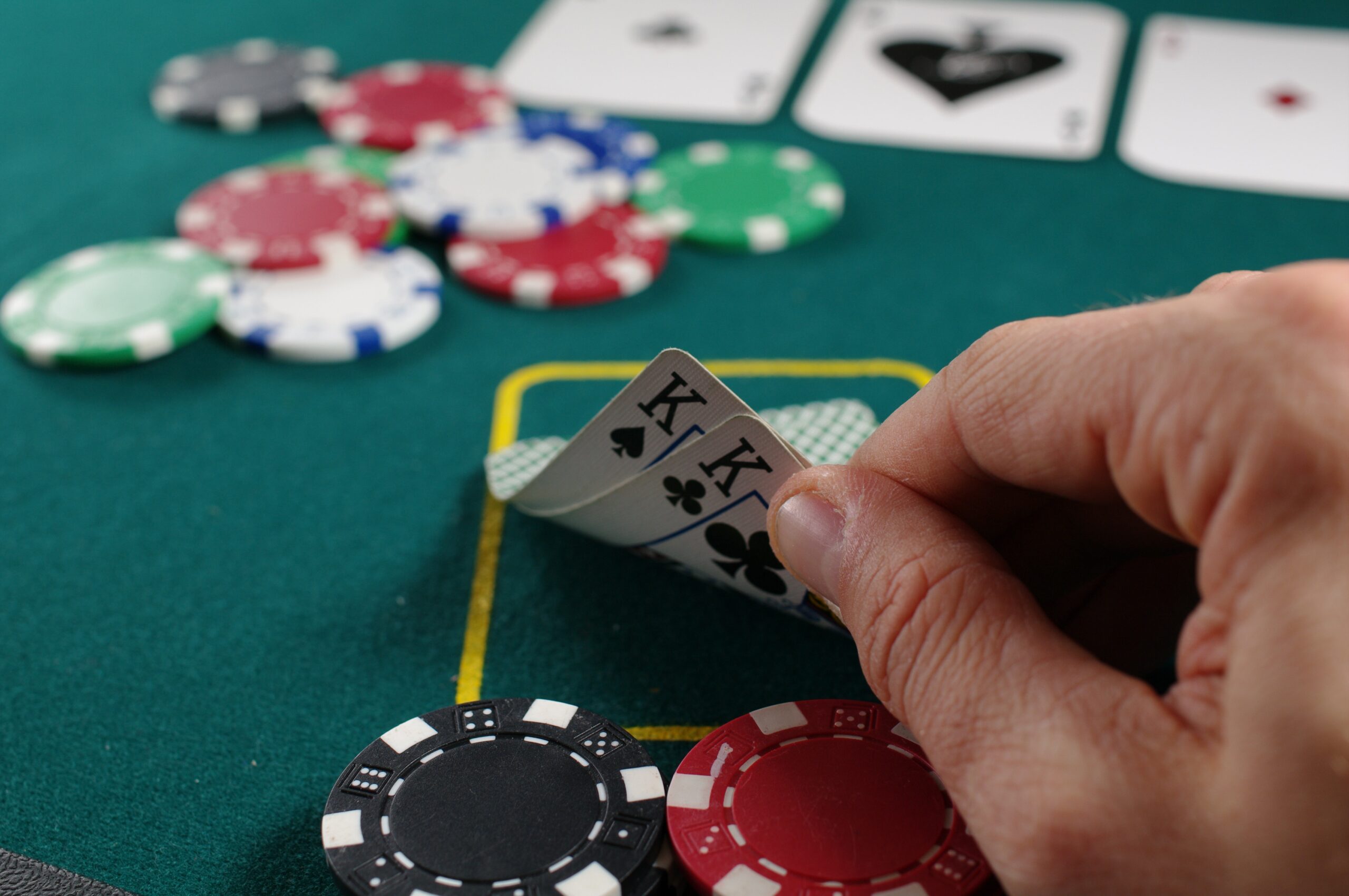 Poker Hands Ranking
The winner of the final round depends on the hand rankings by strength. The better the hand is, the higher your chances of winning are.
With that being said, all of the possible winning hands in Texas Holdem are the following:
High Card – this means that if no other winning hands are available, the player with the highest card wins.
One Pair – one pair is a combination of two cards that have the same value; two 7s, two 8s, two Aces, etc.
Two Pair – two pair is one pair's big brother. Instead of having two cards with the same number, here you have two sets of two identical cards; two 7s and two 8s, two Aces and two Kings, etc.
Three of a Kind – this winning hand features three cards with the same number; three 7s, three 8s, three Jacks, etc.
Straight – straight is a rather powerful poker hand as it features five cards in consecutive order which don't have to be in the same suit; 2-3-4-5-6, 7-8-9-10-J, etc.
Flush – a flush is a total opposite of a straight. Cards don't have to be in consecutive order, but are of the same suit; five spades, five clovers, five hearts, etc.
Full House – full house combines both three of a kind and one pair; three 7s and two 8s, two Jacks and three 2s, etc.
Four of a Kind – the big brother of three of a kind. Instead of having three cards of the same number, here, you have 4 same-numbered cards; four 7s, four 8s, four Jacks, etc.
Straight Flush – straight flush is a combination of both straight and flush. Cards are in consecutive order and of the same suit; 2-3-4-5-6 in spades, 5-6-7-8-9 in hearts, etc.
Royal Flush – the strongest of the Texas Holdem hands. This hand is Royals in one suit; 10-J-Q-K-A in spades, hearts, diamonds or clover.
Best Texas Holdem Starting Hands
As we mentioned at the start, when the betting round starts, each player on the table receives two face-down cards. You cannot show these cards until the showdown. Of course, some starting hands are better than others.
The better your starting hand is, the higher the chances of winning are. For starters, the strongest starting hands are Royal pairs – two Jacks, two Queens, two Kings. The strongest starting hand is considered a pair of Aces in the same suit.
Combinations of the Royals are also decent starters – A-J, A-K, K-Q, K-J. They will likely give you the edge over other players.
Next, we have pairs of regular cards – two 7s, two 8s, two 2s, etc. Finally, cards of the same suit are also a good start as they can lead to a flush. Right off the bat, you have 2 out of the 5 needed hands.
Worst Starting Hands
Just like having good hole cards, there's also a chance that the dealer gives you bad starting cards. If this is the case, then you don't have to wait for the final community card – you can start thinking of folding your hand right away.
All combinations that have a 2 and a card up to 10 are bad starting hole cards. Some examples are 2-7, 2-8 and 2-6. The case is even worse if they are off-suited. A few other notable mentions are:
2 and 10 (also known as the Doyle Brunson hand)
9 and 5
4 and 9
Ace and low card
3 and 8
3 and 7
The reason why these hands are considered bad is that the outcomes of final rounds with these cards were always bad, according to to cheat sheets.
Texas Hold'em Strategy
Earlier, we mentioned that the beauty of this game is that you can use a Texas Holdem strategy. These strategies can increase your chances of winning. But it is important to remember that they do not guarantee you wins.
First off, we have the positioning strategy. While explaining the Texas Holdem rules, we noted that there are several positions and they matter a lot. Your style of play will depend on your situation which is why you must be aware of your surroundings.
Next up, we have the strategy called "narrowing the field." Many players think that to have decent rewards, you must have multiple players on a table. That's not true. What you should look for is a small number of active players on a table.
That is why you ought to play a bit aggressively in the beginning. That will make players place forced bets and thus, exit the game quite fast.
Always raise big if you feel like your hand is strong. That way, you'll chase out weak players and narrow the field. Then, you can proceed to compete with the remaining player/players.
Finally, we have the bluff. This is a rather hard strategy as it requires a lot of experience. That is why it is smart to play free Texas Holdem to get a better hand. With bluffing, you can force players to fold even if you don't have a good hand.
Texas Hold'em Calculator
There are a total of 10 winning hands in Texas Holdem. Apart from knowing the betting structure of this game, it is good to show how big are your odds of hitting certain winning combinations. That's what the poker odds calculator is here to help with.
Apart from providing you with vital information on the percentages of certain winnings hands dropping (royal flush, one pair, three of a kind, etc.) Texas Hold'em calculator is also a useful tool to see how big your chances of winning are with any of the 169 starting hands.
Additionally, it shows how big are the chances of the flop to turn, flop to the river, pre flop odds, winning percentages with A as one of your private hole cards, winning percentages with 10, K or other cards as one of the starting cards and so on.
Tournaments
The beauty of playing Texas Hold em tournaments is the fact that you can raise your competitiveness. Not only that, but the prize pools here are not for one winner. Instead, the whole pot is shared.
Yes, the winner gets the biggest piece of the cake, but other players also receive rewards. To participate in Texas Holdem tournaments, you must be a registered player at any legit poker site.
Difference Between Poker and Texas Holdem
While Texas Hold'em is a poker game, it is important to know that it's not the same thing as poker, regardless if you are playing it for real or free money.
Poker is a general categorization of the game. On the other hand, Texas Holden is one of the three most popular variants. The other two are Omaha and Draw Poker.
Speaking of categorization, Texas Holdem is a community cards poker game. Poker, in general, can be:
Community cards poker
Stud poker
Draw poker
Texas Holdem is the most popular community cards poker game. Five Card Draw is the most popular draw poker variant and Five-Card and Seven-Card Stud are the two most popular variants of stud poker.
Yes, all of these poker types have a few things in common. This includes the ante, the card values, card rankings, betting rounds and the fact that at least 2 players are needed to compete.
Frequently asked questions
How to deal with Texas Hold'em?
To deal with Texas Hold'em, you must possess a variety of poker skills. That is the reason why this game is a bit complicated for new players. Additionally, there are several others things to learn, including hand rankings betting action, cheat sheet, etc.
How to win at Texas Holdem?
Texas Holdem requires a lot of strategic thinking. You can implement various strategies and tips to win. However, it is important to know that
How many people can play?
The minimum amount of players that can play a game of Texas Hold'em is two. In most cases, the maximum limit is 10 players. In some limit games, the maximum amount of players is 9.
Who bets first?
After all players on the table receive their private cards, the first player to act is the one located left of the big blind. From there, the round continues clockwise and players continue making their bets.
How many chips for Texas Hold'em?
Each Texas Hold'em game comes with its limits related to the minimum raise, maximum raise, etc. Vice versa, there's also a minimum and maximum requirement for the number of chips needed to enter.
When to fold?
There are numerous scenarios under which you are better off folding your hand. For starters, if your hole cards are bad, then you should fold. If you are already 2 or 3 rounds deep and have no strong winning combinations while other players raise the pot, then you are also better off folding than continuing.
How many decks are in Texas Holdem?
Dealers use the French deck for Texas Hold'em poker. That means that you will have 52 cards in every betting round, excluding the Jokers. The Jokers are not playable in this game.
How to play Texas Hold'em in a casino?
To play Texas Holdem poker in a casino, you must first be of legal age. Join a table and wait for the current round to finish. When you're allowed to enter, make the minimum bet. The dealer will then give you your private hole cards and the game will start.